Back pain? Spasms? Everything hurts? It's the worst! Having a back injury can be really debilitating. If you go to the doctor and they don't find anything wrong and just prescribe you painkillers, you might be thinking you're all set. Unfortunately, painkillers are just a bandaid for the symptoms. You still have to strengthen and rehab your back.
There are many potential underlying causes of back pain. You may have a bulging disc. You may have a strained muscle. Your muscles could be weak. The muscles could be hypertonic. There could be a muscle imbalance. Something could be out of place. Whatever the case, there are some general things that you can do to improve your back problem. I'm no doctor but I've dealt with my own back problems and helped others over the years by following some of these basic rules.
First thing is relax. Usually when you're in a state of pain, you stress out. Once you're stressed it heightens the pain. Lay down on your back, bend your knees to 90 degrees, and elevate your feet on a chair or couch so that your thighs are perpendicular to the floor and your shins are parallel to the floor. I also recommend internally rotating your thighs by keeping your knees close together and your feet apart. I sometimes use a strap to gently tie my knees together and use the back of the couch or chair to block my feet from coming together. Close your eyes and breathe deeply. Deep breathing through the nose using abdominal-thoracic breaths will help you stimulate your parasympathetic nervous system. This helps the body relax and helps quiet the pain response and helps muscles that are in spasm relax.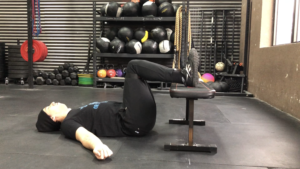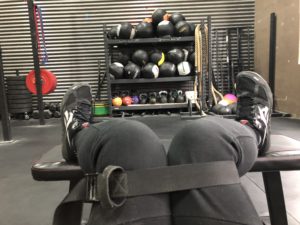 Three Abodes of Breath from Force Distance Time on Vimeo.
The next thing I recommend is to stay in motion. Sitting for long periods of time will cause your hip flexors to tighten and they can put a lot of stress on your lower back the moment you try to stand back up. Try to minimize the time you spend seated. When you do get up, try to move slowly at first, then try to walk around for as long as possible before you try to sit again.
The next thing I recommend is trying to increase blood flow and circulation to the area. The low budget approach to this is doing some cobra pushups. I recommend 3 sets of 15 or more reps with a 2-second pause at the top. They are simple. You lie prone on the floor with your hands next to your chest pressed into the floor like you are about to do a pushup. You squeeze your shoulders down and back, curl your chest up, squeeze your butt, then press your arms straight. Keep your butt squeezed and try to keep your hips close to the ground. The contractions of the glutes and lower back will warm the area and bring blood to the area.
Cobra Pushups from Force Distance Time on Vimeo.
If things are so bad that you cannot move without pain, then you need to find other ways to stimulate the muscles and create some blood flow. I like to use an electrical stimulation unit like a Powerdot or a Marc Pro that stimulates low level muscle contractions and helps create muscular activation without the pain that may be associate with moving. Once the muscles are stimulated and warm, you can then begin to move without pain. This is a good protocol if you have access to a muscle stimulator and can place the electrode pads on your back by yourself. You may require assistance and a small loan (worth it!) to purchase a stim unit.
Another way to stimulate blood flow to the area is through cupping or scraping. Cupping involves putting small cups on your back that have the air sucked out so it creates a vacuum. The vacuum draws the skin up and away from the superficial fascia and creates some bruising like a hickey. That bruising is what brings blood to the area. Scraping is another protocol (sometimes called gua sha or Graston) that uses an instrument (like a spoon or dull metal blade) to create soft tissue mobilization. Basically scraping the skin to create a sheer force between the skin and the superficial fascia. The result is again more blood flow and sometimes some bruising. The downside is that you will need someone to do these to you as most people cannot adequately perform these on their own lower backs.
Things to avoid are over stretching. Stretching has its place but is often over used. The problem with stretching is that it often feels good in the moment. Unfortunately, once the moment has passed, the pain often returns and is worse. This is especially true for certain disc injuries. So consider doing some stretches and exercises where you focus on keeping your spine in a neutral position and only move about the hip and shoulder.
Try these hip hinges and isolated hip circles to improve mobility without aggravating your spine.
Hip Hinges from Force Distance Time on Vimeo.